What Colours Go With a Grey Sofa? A Basic Guide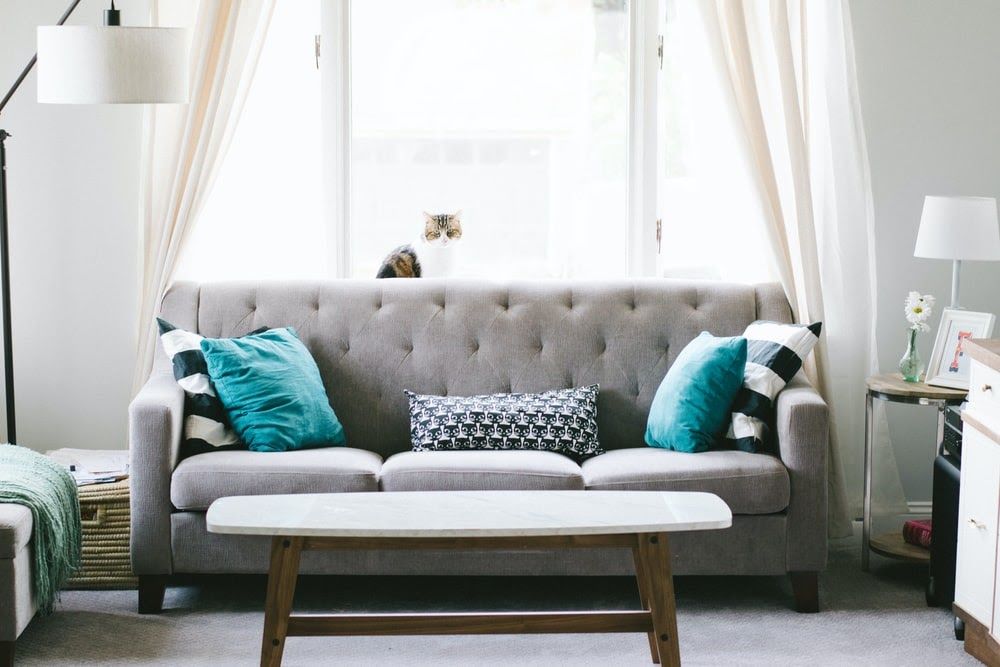 Aside from bold, eye-catching colours for furniture like burgundy, jade, and coral, grey is often overlooked. But it's not just the midway point between white and black.
Like all the major colours, grey comes in a wildly diverse range of shades, tints, textures, temperatures, and feels. For this reason, it makes an excellent shade for sofas.
Unlike those other flashy, visually arresting colours, a grey sofa is well-suited to complement and contrast. It can be used as a neutral template to lavish a vivid tableau of accent pillows, throws, and table ornaments. But it can just as easily stand as a strong piece of statement furniture at the centre of a room.
The key to designing a visual scheme around a grey sofa is knowing what colours it pairs with. Follow this guide for the four best options:
Warming Effect: Mustard Yellow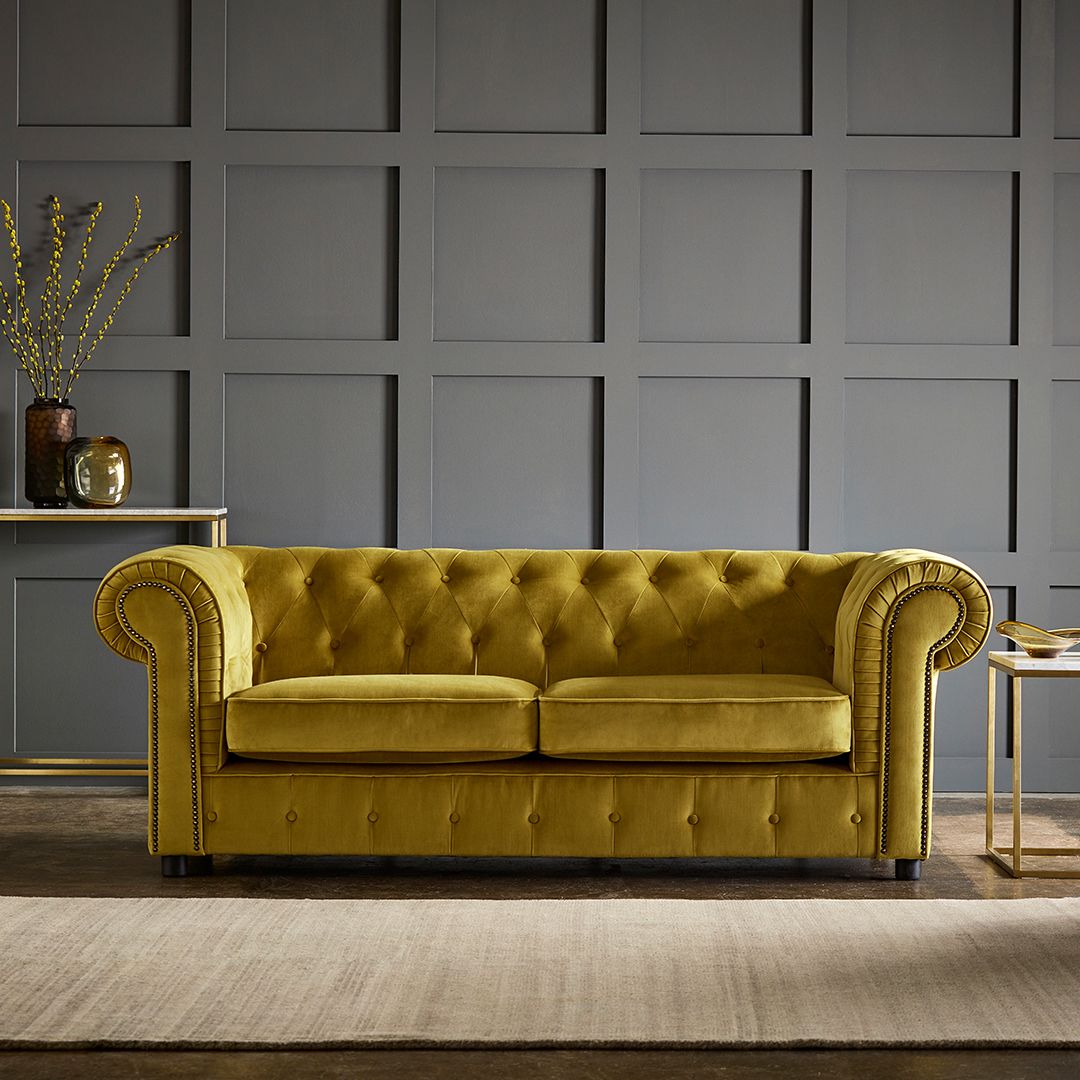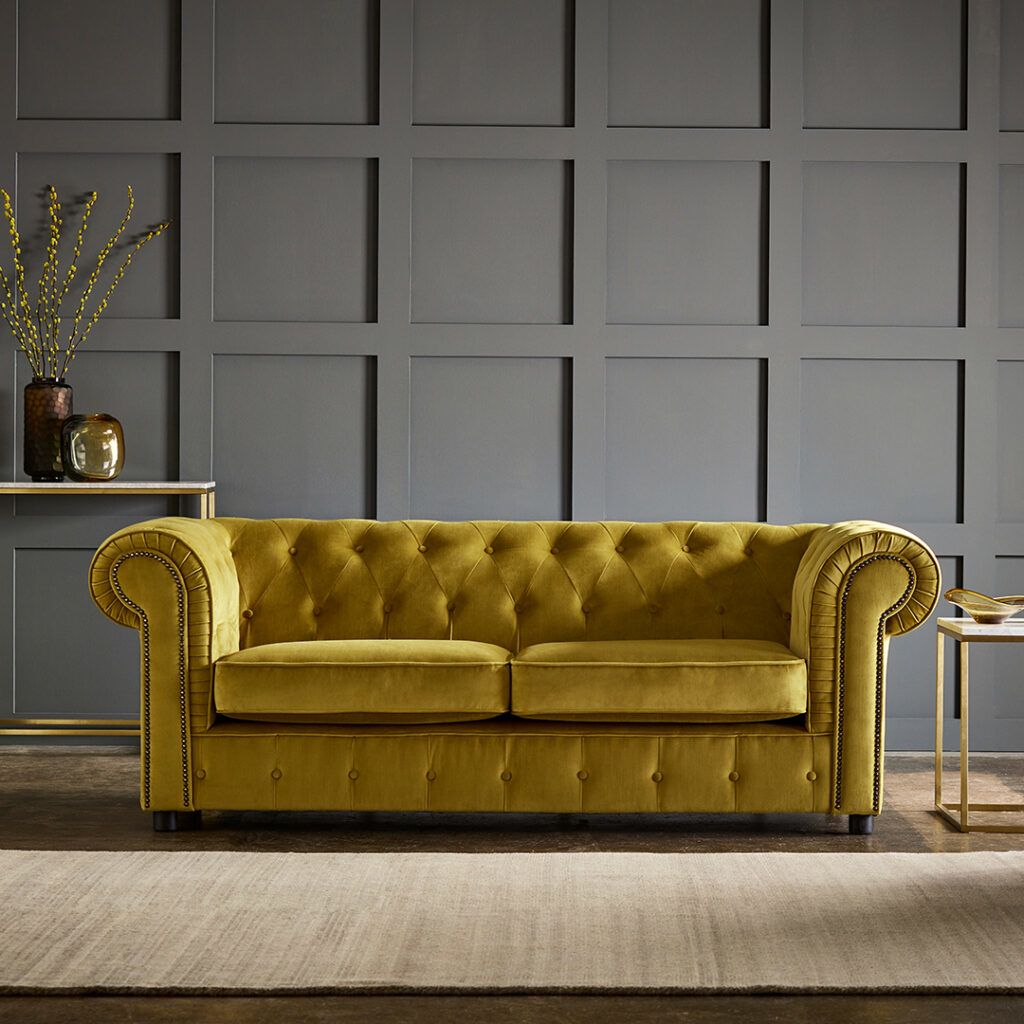 For a fresh, young, and stylish design, try pairing the sofa with accent items in millennials' favourite colour, mustard yellow. This particular shade brings you the attention-grabbing pop of yellow, the loudest colour in the rainbow, but cuts down on the abrasiveness.
Mustard yellows are achieved by mixing yellow with brown, which brings them squarely within muted schemes and earth tone schemes. If the mustard you choose is lighter, complement it with rich, chocolatey brown furniture. If the shade of mustard is darker, lean into the earthiness with a faded bamboo green.
Yellow pairs so well because the two are perfect complements. Yellow brings out the brightness in a grey sofa, while that colour gives a depth and sturdiness back to yellow.
Clean and Calm: White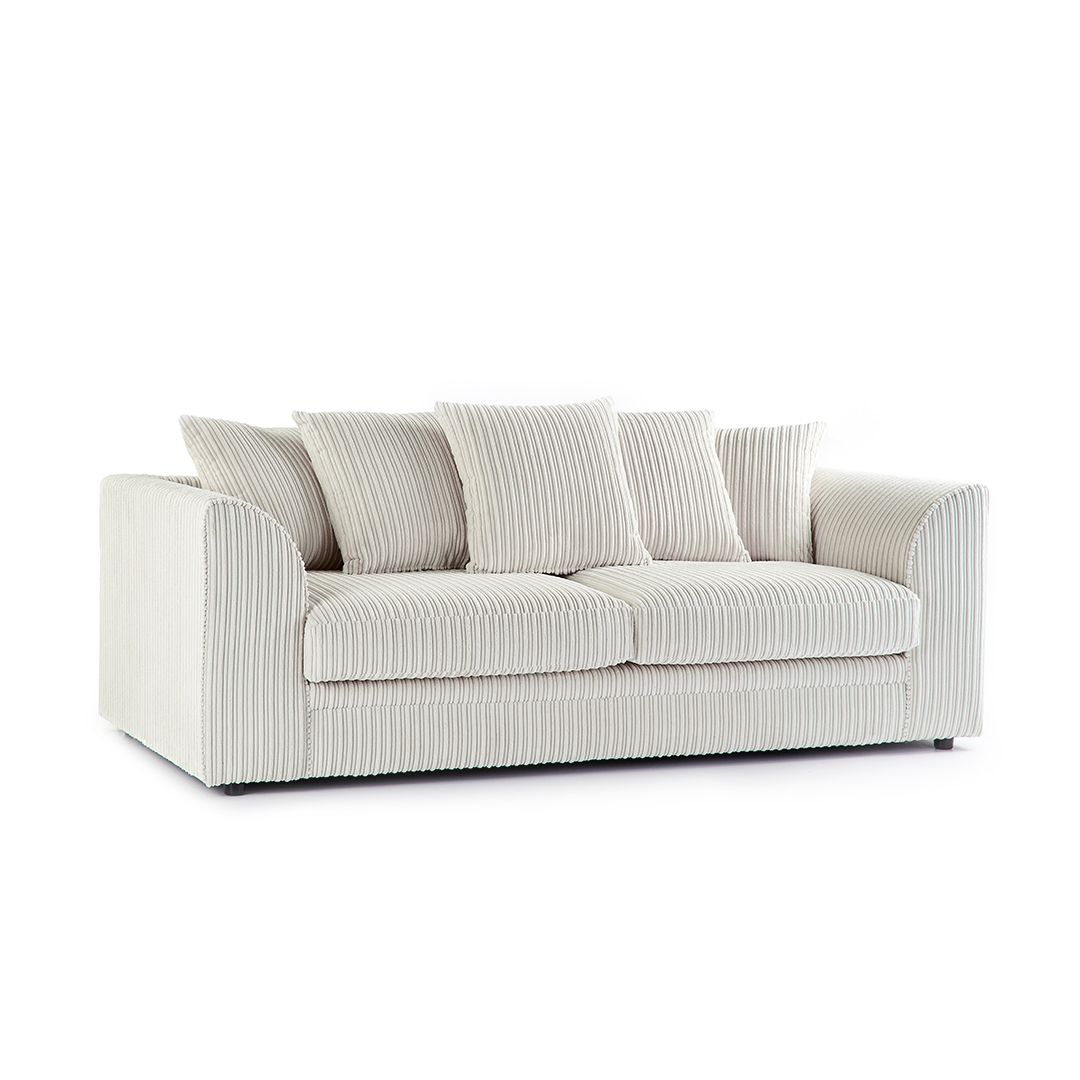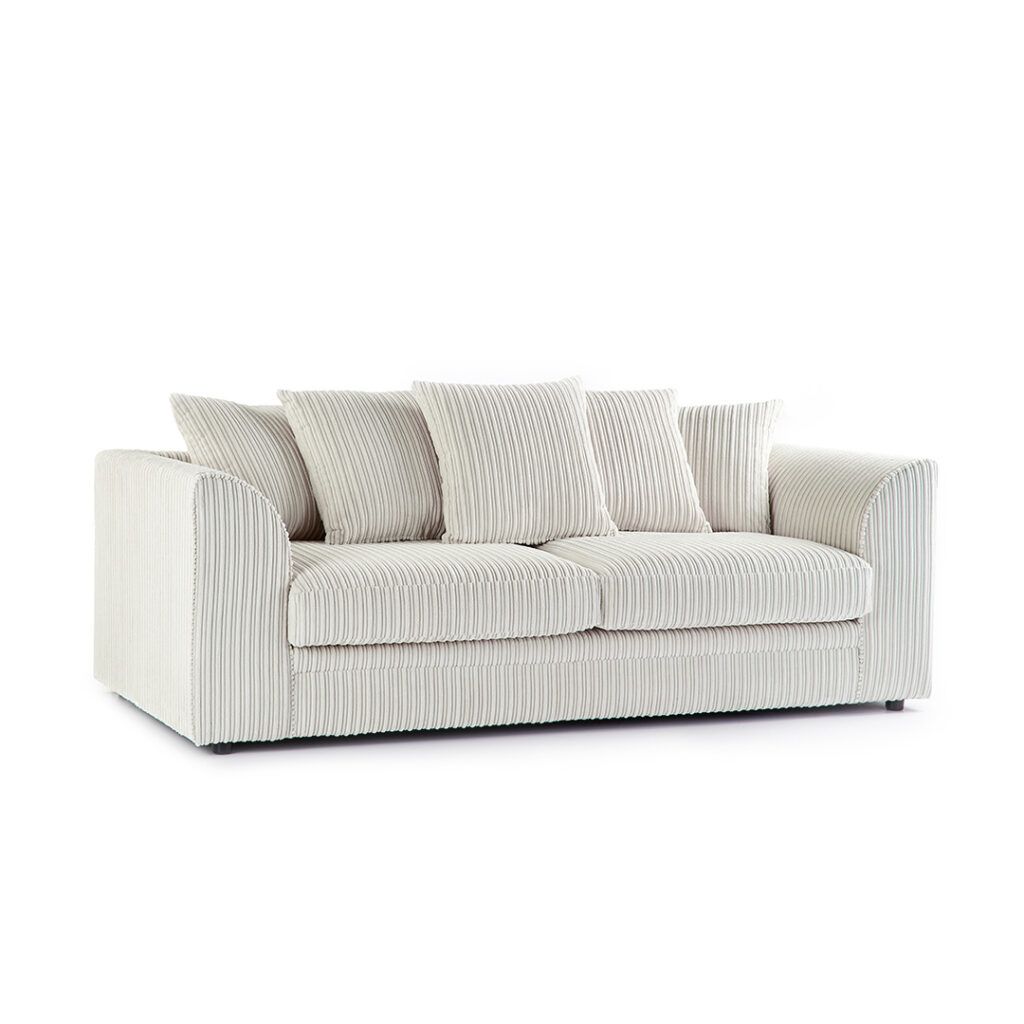 If you are looking to make your breakfast room or bedroom a place of peace and tranquillity, try pairing your grey sofa with white.
Remember that these shades are on the same spectrum, so they naturally resonate in the eye. When you pair silvery furniture with black, you bring out a latent menace and mystery inherent in its darker tones. But white transforms the colour into an oasis of calm.
White and grey are perfect tones to design a space used for relaxing conversations, afternoon naps, or even therapy sessions. In tandem, they evoke restfulness, conjuring images of crisp white linens and worn cotton hanging on the line.
You can't go wrong with a white knitted blanket or large white area rug.
Timeless Elegance: Navy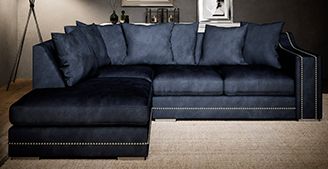 For those with class and elegance in mind, fill out space around your grey sofa with navy and other deep blue furniture.
Deep blues, like whites, have a calming effect, but where whites encourage tranquillity, blue provokes solace and contemplation. Shades like cobalt, royal blue, and above all, navy work best for a sitting or dining room, where more formal affairs take place, and the furniture is more angular than squishy soft.
Like grey, navy blue is often used as a base upon which to build more elaborate designs. Other colours that go well with navy blue are plum, hearty chestnut and leather, and mustard yellow.
Blue evokes references to the sky and the sea, inspiring meditative thoughts of life. When you pair your grey sofa with navy throw pillows or accent objects atop side furniture, you bring a timeless elegance to the space.
Go For a Bold Color Pop: Pinks and Purples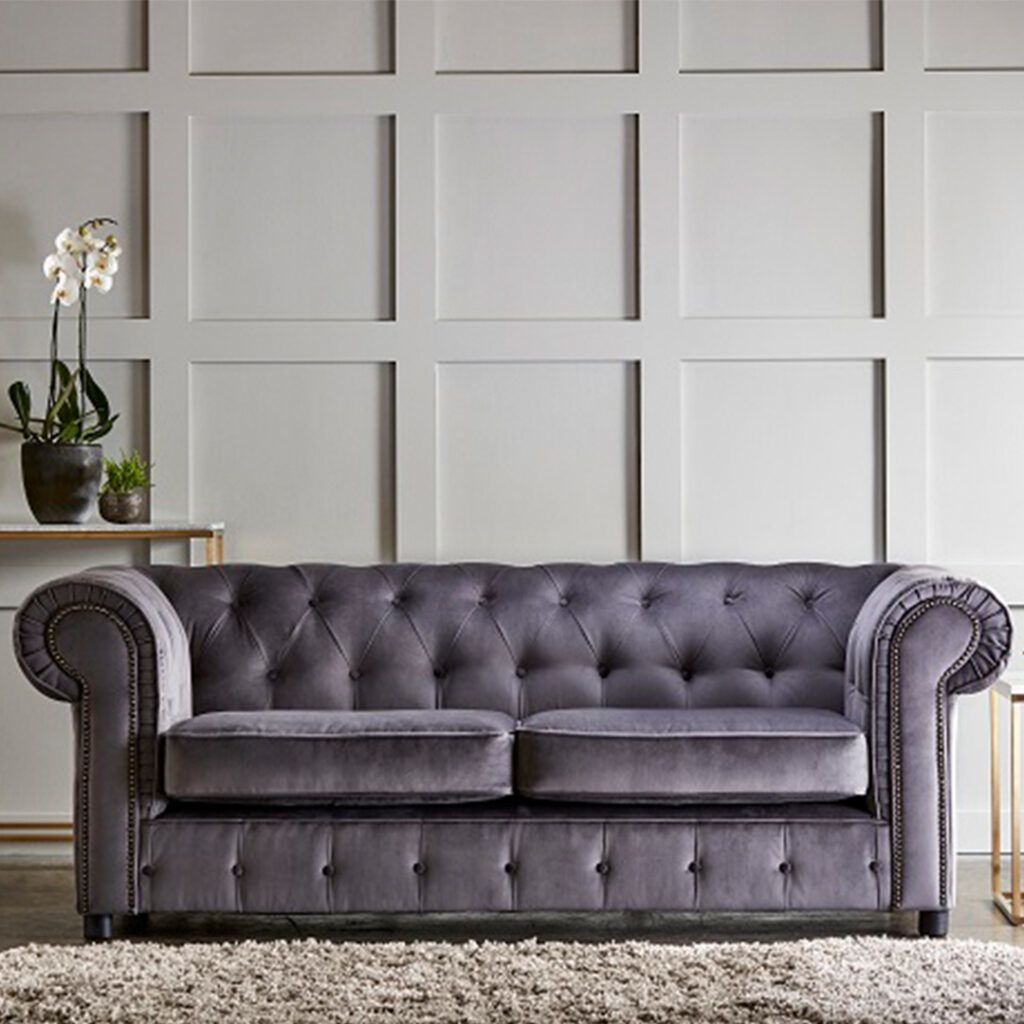 Up to now, each suggestion has reached for style, elegance, and visual satisfaction. Now for the wild card.
If you really want to take a space from drab to fab, accentuate your grey sofa with rich, vibrant, and vivacious shades of pink and purple. Magenta, in particular, works well with light grey couches, especially if they're made from velvet and not fabric.
Utilize the base tone of the couch to anchor the space, providing a backdrop for limitless design experimentation. Shades of pink and purple evoke fruit, tropical flowers, and exotic creatures that mix stateliness with exuberance to an intoxicating degree.
The best way to design with pinks and purples is with flowers, whether fresh or artificial.
Last Word: Pay Attention to Materials
When it comes to the design of a room, furniture materials are everything. Whether your sofa comes in leather, velvet, or some kind of fabric, materials totally determine your design possibilities.
Think of it like this: colours set the look, and materials set the feel. Guests who see and sit on a leather couch with velvet-covered pillows are going to have a wildly different sensory experience than guests who see and sit on a linen couch with cotton covered pillows.
Determine what you want the space to be used for before you set out picking furniture. Fortunately, grey is one of the most versatile colours in the world, so you can't go wrong in starting there.